03/24 Update Notice
3/24/2022
Hello, golfers!
We are Shot Online: Golf Battle.

Here is the information regarding the 03/24 Update.


■ Update
1. EXPERT MODE for Survival has been added.
2. Participation time and participation fee in Survival Mode have been improved.
- Survival mode opens every hour and you can participate for 10 minutes.
- Survival Participation Fee (Gold)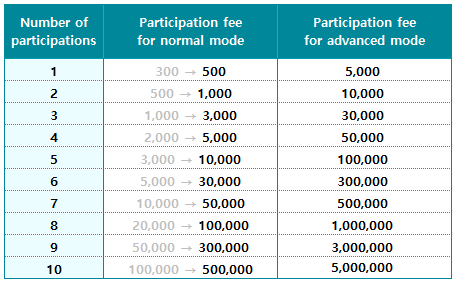 3. Tour 4 'Royal Palace' and Tour 5 'Sunset Road' courses have been added.
4. 3 holes (PAR 3), 8 holes (PAR 5), and 9 holes (PAR 3) have been added to Tour 10 'Research Station'.
5. A function to select the nickname color has been added to the nickname change menu. Nickname color can be obtained through T-pass, packages, etc.
6. A vibration effect has been added to improve gameplay.

■ Improvements
1. The play betting menu in replays has been removed.
2. Improvements have been made so that viewing is only completed if the Clan Replay has been rated (starred) after playback. Replays that have been watched are marked as Watched.
3. Friendly match results have been improved to be displayed in the clan chat window.
4. Improvements have been made so that the remaining distance is not displayed during chip-in (including hole-in-one).

■ Bug fixed
1. Minor in-game bugs were fixed.

We hope you have a great time playing Shot Online: Golf Battle.
Thank you.

- Shot Online: Golf Battle Team -