Information on Christmas event
12/17/2021
Hello, golfers!
We are Shot Online: Golf Battle.

The 'Merry Christmas' event has begun!
If you win a tour during the event period, you can get an exclusive Christmas Victory Case, and you can also collect tokens and exchange them for various items.
Participate in the Merry Christmas event and get tons of prizes!



■ Schedule: From 12/17/2021(Fri) after the update, until 12/31 (Fri).



1. A Christmas themed map has been added.
- When entering a tour match in Tour 3~9, you will enter the normal map and the Christmas event map randomly, and if you successfully hole-out in the Christmas event map, you can receive an additional event token in comparison to the normal map.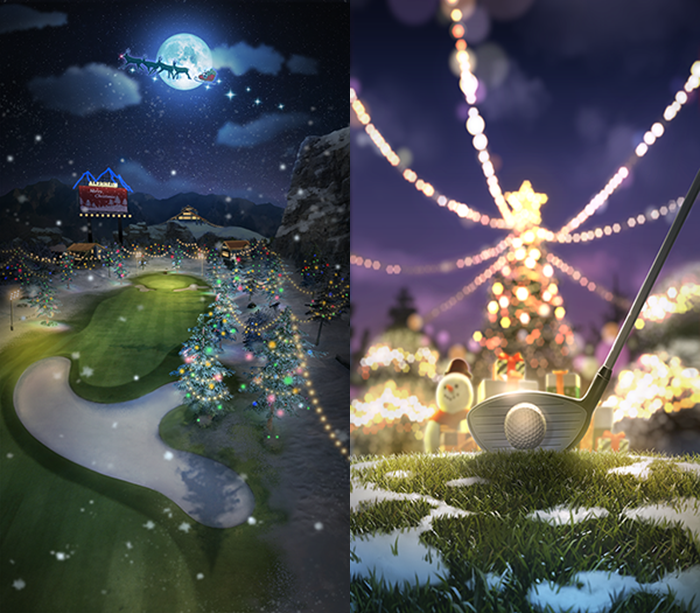 2. You will receive an exclusive Christmas Victory Case when winning a tour.
- It consists of more club cards and gold than the existing tour case, and you can acquire additional balls with the gold/platinum/diamond box.

3. A special Christmas quest has been added.
- Event tokens can be obtained by completing the special Christmas quest.

4. Event tokens can be exchanged for various items.
- Complete special quests or collect tokens obtained during tour holes to obtain gold, gems, tour cases, balls, club cards, emojis, profile icons, etc.

We hope you have a happy holiday with Shot Online: Golf Battle.
Thank you.

- Shot Online: Golf Battle Team -